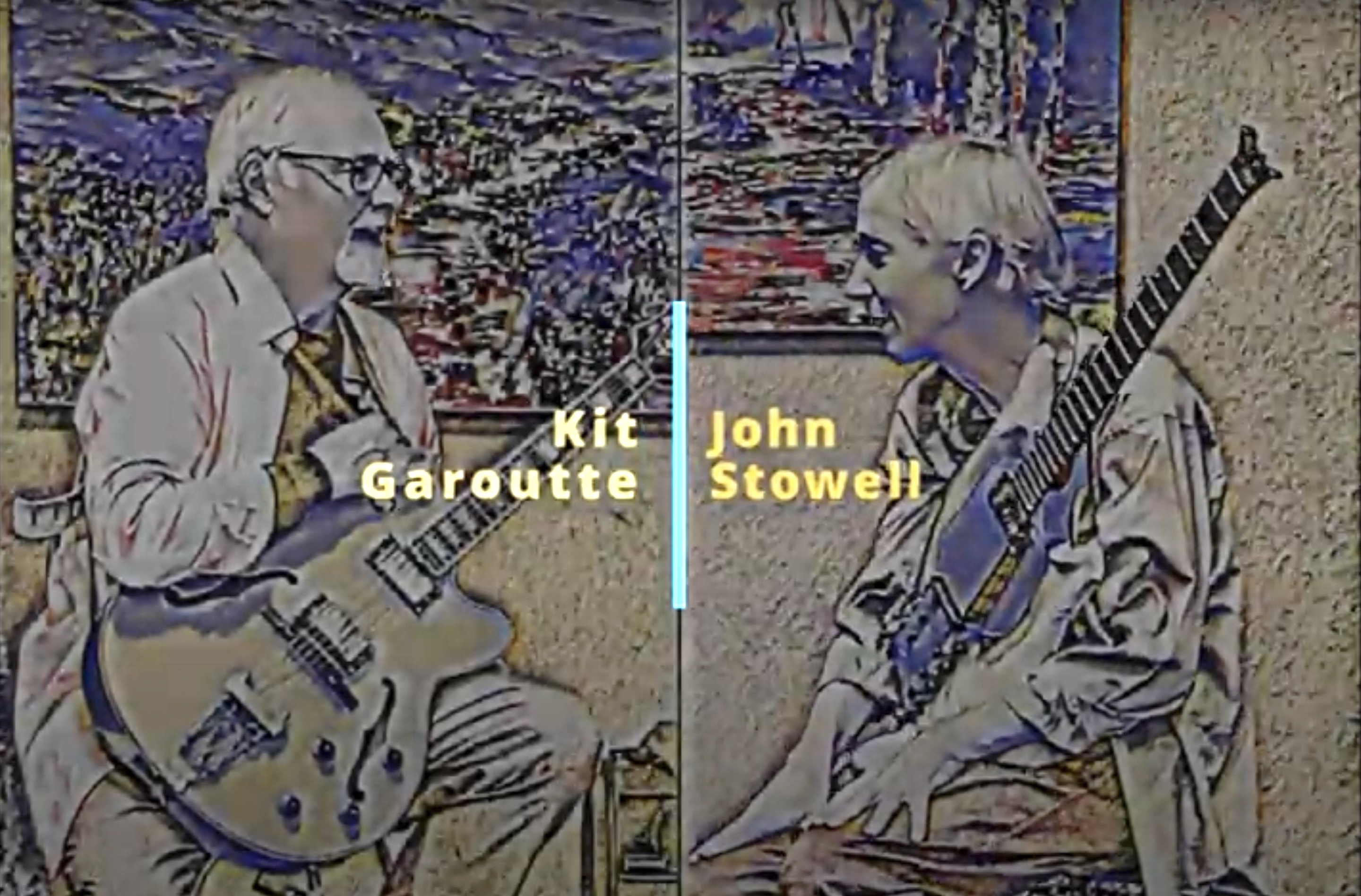 My latest recording project with the great John Stowell and myself playing our new original jazz compositions is just about ready. Samples, links and further details will begin to appear throughout the coming months (April and beyond in 2023).
The most recent album from Kit Garoutte, "Magic Is" brings an exciting spontaneity, both in the creation of the songs as well as in the performances by Kit and several of his long-time collaborators from the Portland, OR area and the Columbia River Gorge. Recent software and hardware additions to Kit's resources prompted an explosion of tracks that now include guitar synthesizer and new fretless basses, and the ability to capture ideas quickly and fully has led to several dynamic compositions such as "Whitewater Run" and "Magic Is", both of which were inspired by drum tracks and intuitive bass playing by Kit followed by guitar and synth tracks captured and explored via the new softwares. Inspiring, fun, powerful, intuitive, eclectic and inventive music is what you can expect from "Magic Is." --
Check out this
ALBUM REVIEW
by writer/musician
Don Campbell
.
On this album Kit writes, sings and plays all bass and guitar as well as creating all other instrument tracks except for the beautiful piano playing of Brian Rose and tasty drumming of Jay Lundell on "Put Your Life On The Line" the final emotional cut. This collection was recorded over the course of several years during the mid-2000s at Kit's Mapleleaf Studio in Tigard, Oregon. As on the earlier "Fra the Pod O'rn" album mastering for the original version of "Every Kind Of Life" was done by Damon Whittemore at
Valvetone, which by this time was located in the New York area. However, due to changes/fixes done retroactively on "Old Habits" and "Put Your Life On The Line" final mastering on the versions of those two songs done on this album are by Kit.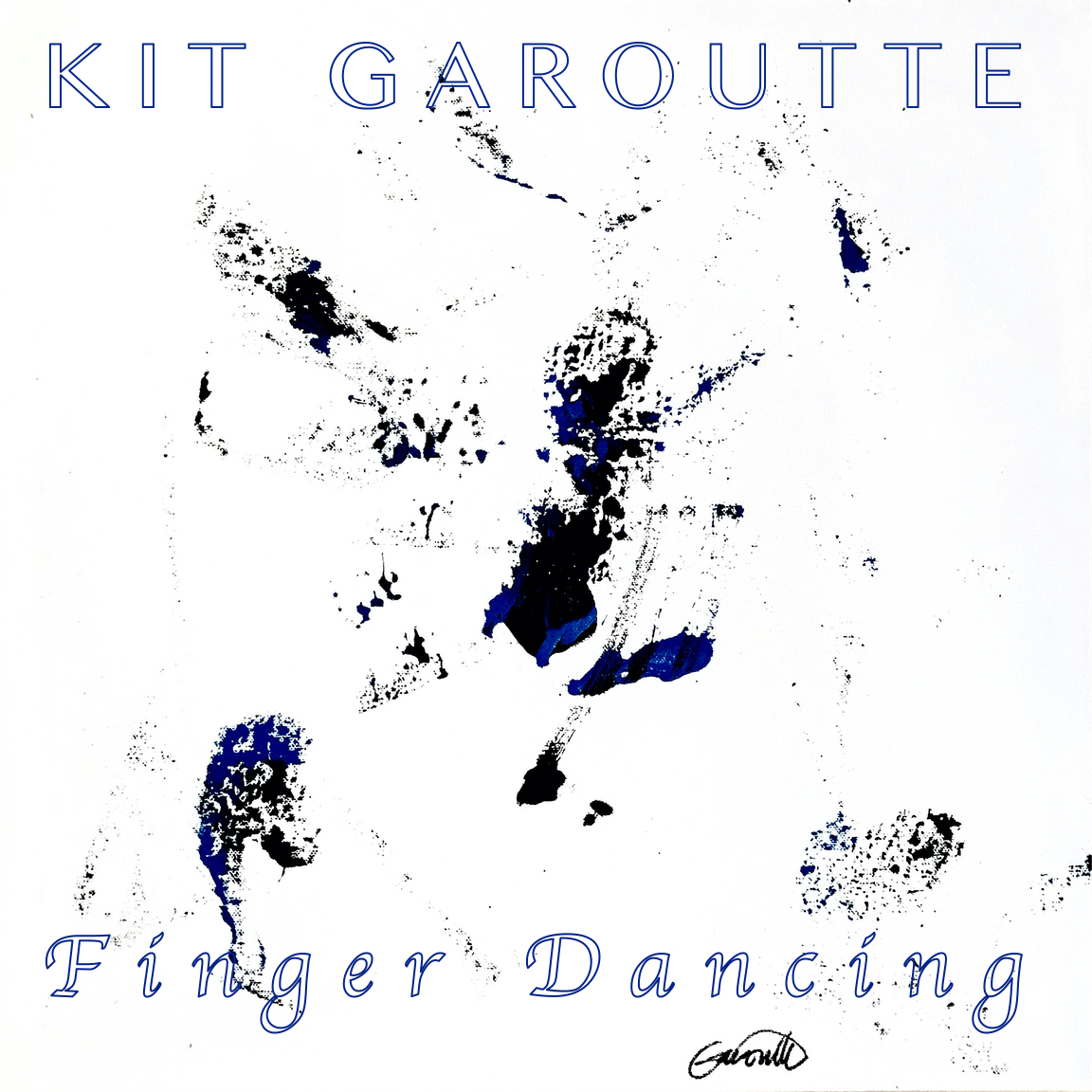 Recorded at Kit's Grandview Drive studio in White Salmon, Washington, this album is the second of Kit's instrumental solo albums. This is the first collection of Kit's to include a few non-originals, specifically "Bensusan", Michael Hedges' brilliant and innovative composition honoring the great French fingerstyle master Pierre Bensusan as well as Kit's arrangements of Tommy Emmanuel's achingly beautiful "Angelina" and Richard "Dickie" Betts' "Jessica". This album was another mastering gem from Damon Whittemore at
Valvetone. As usual, Damon was able to bring out the best in this exciting acoustic romp of an album! Another feature of this album is that it was all recorded with Kit's "Brownie" acoustic guitar custom built by Columbia Gorge master luthier Bob Dill of Bob Dill Guitars.
This one's "...for Ann, my soul mate and love of my life". At her request this album was made with the intent to have a CD available for fans to be able to take home a CD of "exactly" what they heard at a Kit solo performance during the latter part of the 2010s and it's all vocal and guitar original music. Most songs are by Kit, but there are also songs co-written with Scott Casey, one with Moe Dixon and the final song is Kit's arrangement of a gem of a song he learned and played with Tim Schneider and One Mile South (Portland version) that Tim wrote called "Tell Me Why." The arrangement is Kit's. This album is in the singer/songwriter mode and is an intimate journey through romance, daily life and the craziness of our world and politics during the aforemention time period of the late 2010s. One of several albums masterfully mastered by Damon Whittemore at
Valvetone.
Kit's first solo CD, recorded by Grammy award winning engineer and producer Damon Whittemore at his original
Valvetone studio in Multnomah Village in Portland, Oregon just after the turn of the millenia. Kit's 1969 Gibson J-50 guitar sings throughout, brought to vibrant life through the brilliant recording technique and mastering of Mr. Whittemore. The current version is a bit of a redux done recently by Kit so a couple songs were edited minimally and re-mastered by Kit himself. Great album for listening or to add ambience to any intimate situation, adding warmth and romantic acoustic guitar vibes to sooth and stimulate love and conversation.
Three songs recovered from tapes recorded live in the late '90s that were unearthed from the digital archives two decades later. The original recording was done at a cool little club/restaurant called Ten Depot Street in La Grande, Oregon. "I grew up in La Grande, left in the early '70's to make my fortune and fame in the music business, decided to take a break and try a different life for awhile and returned to college in my 40s. I was lucky to meet and get to play with Matt many times over those and subsequent years". For this show Matt brought in the incredible musician Tom Bergeron and so Tom on sax, Matt on keyboard and Kit on bass played the night away and some of it was captured on tape. The songs on the recording are "Monkery" by Matt, "Antares" by Tom and "Ballade #5" by the late, great Art Maddox.

A newly restored LP from Funky P.O.'s own soul/funk band Slickaphonic, circa 1975
. "... a previously unreleased reel-to-reel session by Slickaphonic, a nine-piece powerhouse in Portland's lost funk scene. Recorded in 1975 at Recording Associates by engineer Bob Stoutenberg (The Wipers, Baba Yaga, Mel Brown), this carefully restored collection places the listener in the thick of a watertight disco-funk session done the Albina way.
These songs unfold like a dream. The record ignites with Andre Billingsley's custom break to "Doin' It," a neighborhood classic written by Pleasure guitarist Doug Lewis. From there, the blistering instrumental "Bubba" unfolds with symphonic horn arrangements setting the scene. But it's bassist Randy Smith and Jimmy Washington's locked-in percussion that takes you higher.
Throughout the record, this band drops the tempo and mood with ease. Milton Davis' dynamic vocal burns tracks into flames then swiftly pivots into a ballad zone, sending things out to all the ladies in the house. "Back Into My Life Again," with its chicken-scratch guitar and pithy horns, expands and contracts with Davis' vocal enmeshed in the point-counterpoint of dueling guitarists Lewis and Kit Garoutte.
"I Shot Him Down" is the group's take on a canonical Bob Marley cut and features a spoken word intro from Davis. Set to a brilliant pseudo-country waltz, Davis narrates the listener through a Green Book-themed sojourn with Southern Gothic underpinnings. In great detail, he describes a road trip and fateful interactions with law enforcement, tragically no different for Black Americans in 1975 as it is today. There are cover songs on this record but the listening experience is…well, different.
Carefully mastered by Gus Elg (Nu Shooz, Funky Drive Band, First Touch), this diamond in the rough has been rescued from a North Portland basement and returned to the conversation in which Albina's legacy music belongs. And with current members of Slickaphonic still active in the city's club circuit, this record takes the listener back, to a simpler time where the origin of these musicians, their stories, and the underrepresented Albina musical culture can once again be discovered." -The Albina Music Trust